Warmly congratulate Wanjuyuan Technology Co., Ltd. and Mayang Medical Co., Ltd. on the establishment of the International Business Department
Time: 2017-07-09 Reads: 198 Edit: Admin
Warmly congratulate Wanjuyuan Technology Co., Ltd. and Mayang Medical Co.,
Ltd. on the establishment of the International Business Department
On May 13, 2018, Wanjuyuan Science and Technology Co., Ltd. and the International Mayan Medical Institute jointly established the Zhongyi Medical International Division, which indicates that the independent innovation products of the nation do not begin in the country, with the progress and development of science and technology., accompanied by the spring breeze of national policy, The National independent innovation brand has established a very good opportunity to go abroad and has been highly recognized by the international market under the unremitting efforts of the Zhongyin people. The international team of more than 20 people, Yu General, Yi General, and Dongzong, was established as the international business department centered on Zhongyin Pump infusion pump products, laying a solid foundation for the Zhongyi national brand to take out the country.
Ceotian, Yu, Yi, Dongzong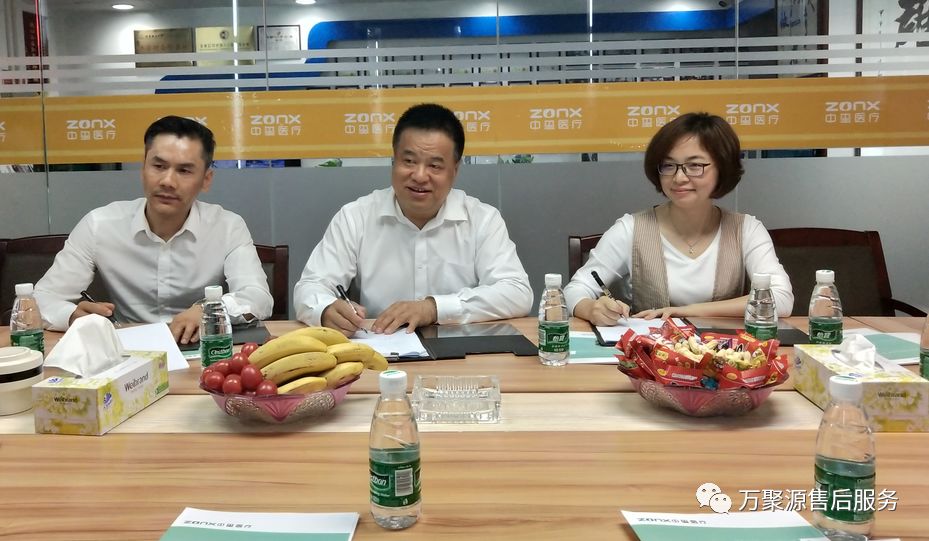 Sign a photo
The establishment of the International Business Department once again demonstrated the win-win corporate culture concept of Wanzhuyuan Technology Co., Ltd. with resource integration and courage to innovate. It is a prelude to the Chinese brand's establishment in China and its move to the world.

Long,two-dimensional code